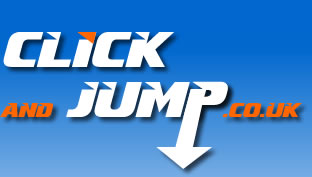 Don't hesitate … just Click and Jump!
The quick and easy way to book a skydiving experience.
It couldn't be simpler. For a full description click on the skydive of your choice, and before long you could be experiencing the thrill of a lifetime!
Why not surprise an unsuspecting friend or family member using a Click and Jump voucher? It will be an experience they remember forever! Alternatively, take the plunge yourself and raise money for a charity of your choice. Or simply just get up there and jump for the pure thrill of it!
Whatever your motive, don't let this great opportunity pass you by!
New Red Devil dates added at the lower price of £299;! "Be a Devil for a day"