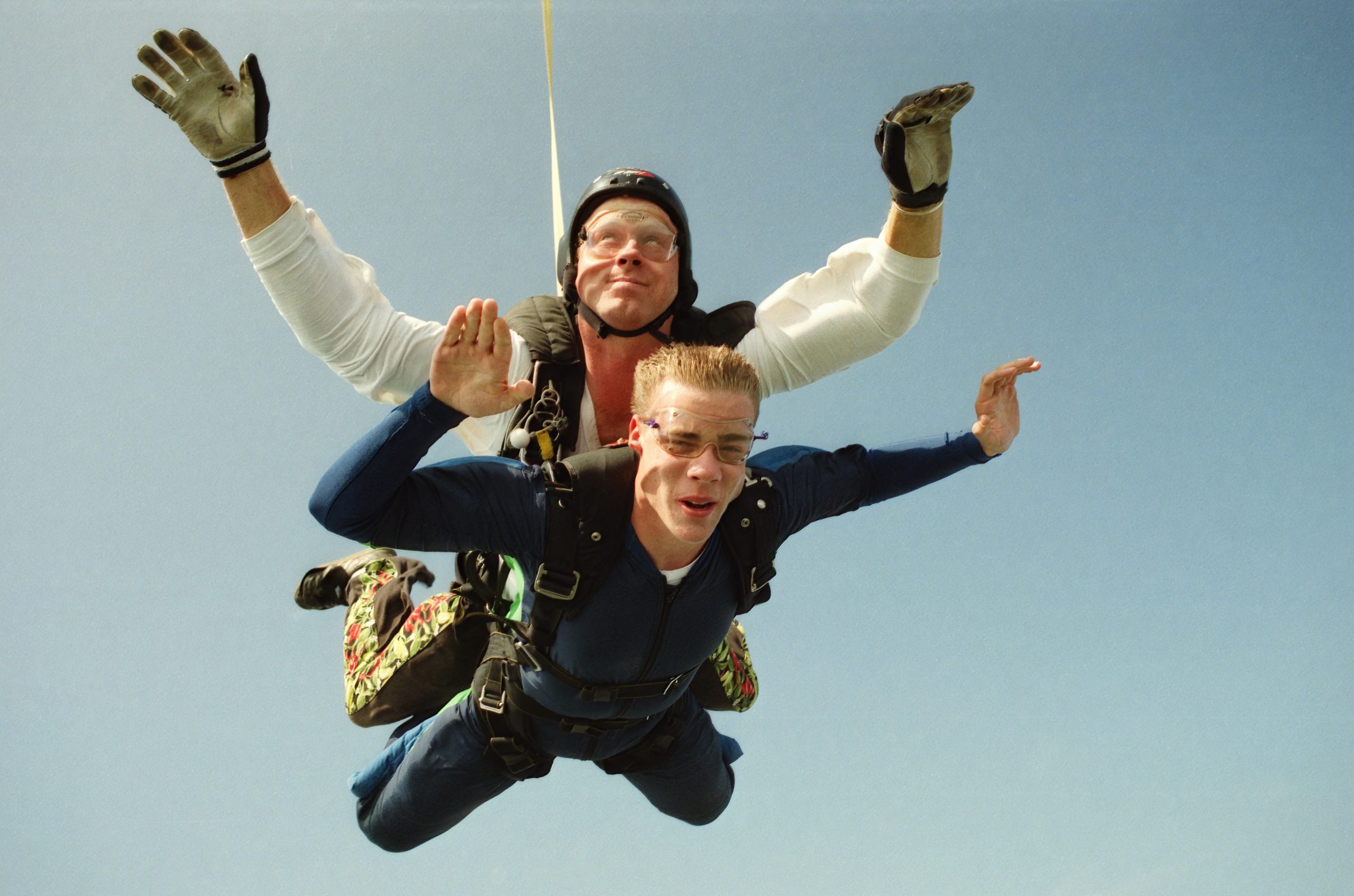 Indoor 
Have you ever thought about doing a skydive but hate the idea of jumping out of an airplane?
If you want to experience the unique freefall experience in a safe environment without the need of a parachute why don't you try one of the UK's indoor skydiving wind tunnels in Manchester and Milton Keynes?
Anyone who has a reasonable level of health and fitness can do an indoor skydive. You can fly in the simulator as long as you:
Do not weigh above 18 stone / 114kg
Are aged 4 or above (Young flyers must be able to comfortably wear one of the helmets provided)
Are not pregnant
Have not previously dislocated a shoulder – for further information please contact Click and Jump on 0845 608 8844.
Are not under the influence of alcohol or non-prescription drugs
Are not wearing a hard cast
If under 18 years of age, signed permission from a parent or guardian on the day of the flight is requiredIf you wear glasses or contact lenses you will be supplied with goggles that can fit over them.Click & Jump's Introductory Indoor Skydiving Experience features a short, fun training session with your instructor and DVD briefing, in which you'll learn basic freefall techniques.You'll then be provided with all the necessary equipment (including flight suit, helmet & goggles), before it's off to the flight chamber, where you'll each take it in turns to fly.You'll fly two flights of 1 minute each (the same as three tandem skydives) and during your initial flights, you'll learn the basic freefall position.After your flights, you'll receive a signed certificate from your instructor, as well as a DVD of your experience. Post flight photo's are also available.