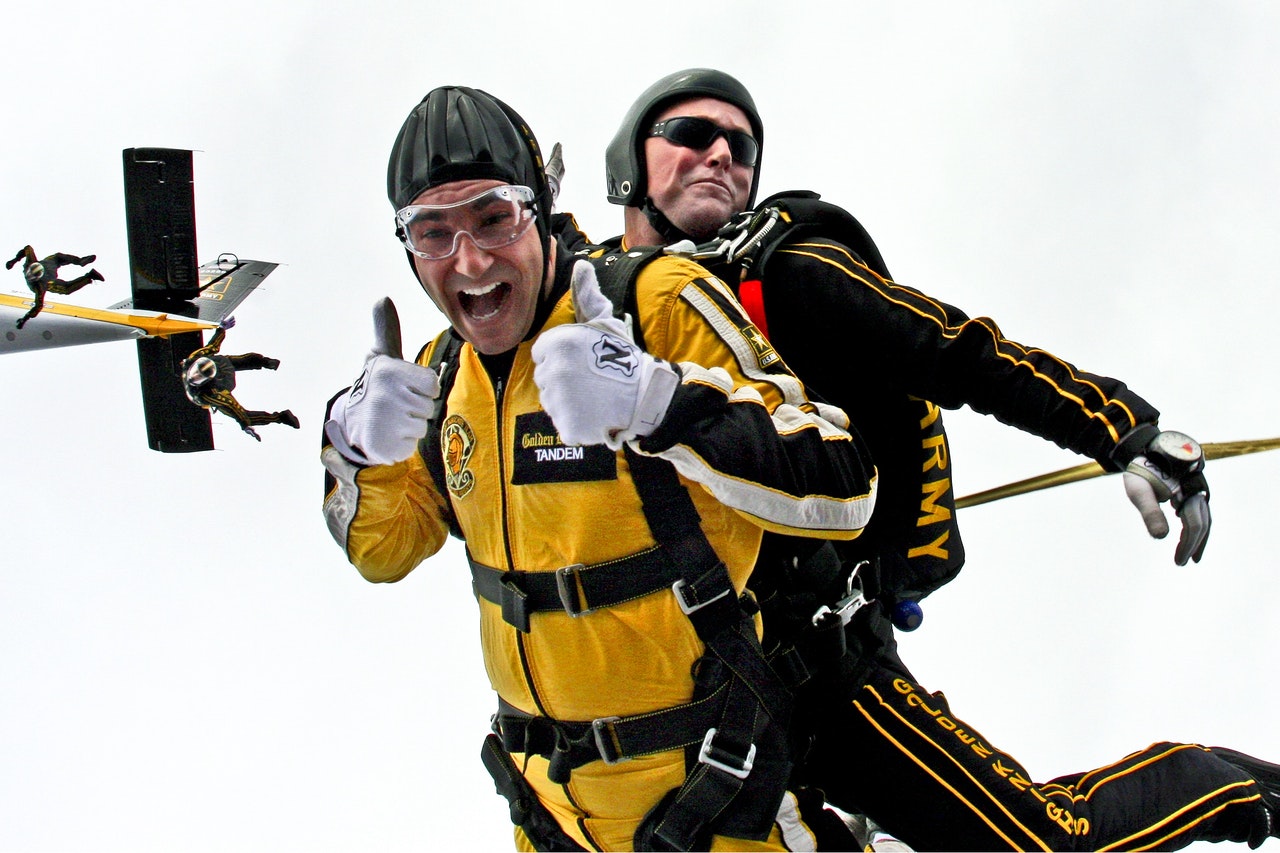 Solo
Ever wanted to jump out of a perfectly good aeroplane?
If you're looking for the ultimate challenge then solo skydiving is what you're after. For the person who has already done a tandem jump, or someone who knows that they want to learn to skydive themselves.
There are two ways of learning to skydive: Static Line and Accelereated Free Fall. Both involve a days full training on the ground where you will learn the things you need to know about your jump – how to exit the aircraft, how to control your body in the air, how to fly and safely land your canopy. Once you have succesfully completed your training you can do your first jump and begin your life as a skydiver.
Click and Jump can arrange either type of first jump course, click one of the links below to get more information: